Why Choose DFW Fertility Associates, Southlake?
You can have top quality fertility care right here in Southlake. Since 2012, DFW Fertility Associates, Southlake has been providing excellent care and superior success rates.
Personalized Fertility Testing and Treatment
Schedule Your Consultation Today
You can start to build the family you want today. The first step is scheduling a consultation.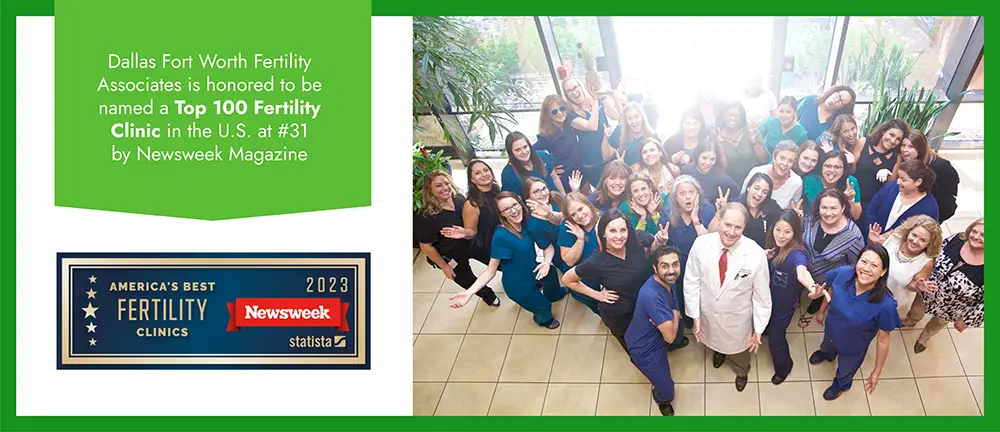 DFW Fertility Associates is proud to be named a Top 100 Fertility Clinic in the United States at #31 by Newsweek Magazine.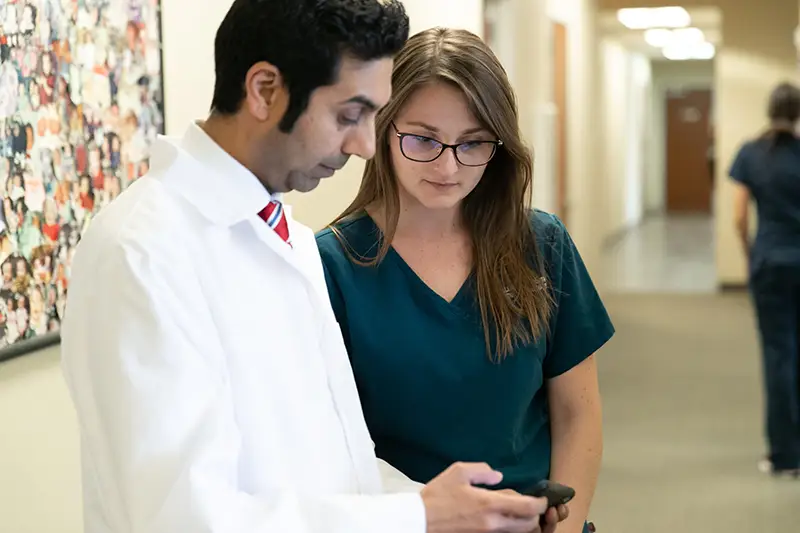 Your Success Is Our Driving Passion
Helping you develop the family of your dreams is our highest achievement. Our reputation is earned one healthy, happy baby at a time. Successful outcomes are dependent on a variety of factors. Learn more about your chances for success.
Frequently Asked Questions
Have a question? Some of the more common ones are listed below.
If you can't find an answer, please contact us and we will do our best to help.
The cost for fertility treatment is highly dependent on your unique medical history and conditions. After your first consultation, a customized treatment protocol will be developed just for you. Costs can vary greatly from patient to patient based on these factors. The most cost effective options will always be tried first so long as they support our shared goal of bringing home a healthy baby.
About the Cost of Fertility Treatment
Some insurance covers part of fertility treatment such as the initial consultation, medications and ongoing cycle monitoring appointments. Our financial coordinators can help, but it is ultimately up to you to verify coverage with your insurance company.
About Insurance
The outcome of fertility treatment is dependent on your medical conditions of both you and your partner as well as the selected protocol. A woman's age has a large affect on her chances of getting pregnant even with IUI or IVF. Therefore, the sooner you are tested and are able to start the right fertility treatment, the higher the chances you will successful.
As required by law, we report our success rates for IVF. While it may not provide an accurate comparison between clinics, it might be something you want to consider.
About Successful Treatment